Sponsored by WhiteSource
November 6, 2019
11 AM ET
The days when financial institutions relied solemnly on proprietary code are over. Today, even the largest financial services firms have realized the benefits of using open source technology to build powerful, innovative applications at a reduced time-to-market. However, the financial services industry faces strict regulatory requirements that present it with a unique set of challenges, especially when it comes to open source usage (both consumption and contribution).
FINOS is a non-profit organization whose purpose is to accelerate collaboration and innovation in financial services through the adoption of open source software, standards and best practices. Together with WhiteSource, they are able to provide a safe environment for developers to use open source components freely and fearlessly.
Join FINOS and WhiteSource as they discuss:
The challenges of open source usage
The state of open source vulnerabilities management
How FINOS uses WhiteSource to ensure the security and IP compliance of FINOS-produced open source software

Jeff
Crum
Senior Director, Product Marketing at WhiteSource
Jeff currently leads product marketing at WhiteSource, the leader in open source security and license compliance management, and has over twenty years of experience driving company growth and building and marketing products & solutions for data protection, security, backup, storage, disaster recovery, and more. His experience includes roles in product marketing, product management, and software development at Veeam Software, EMC, Veritas.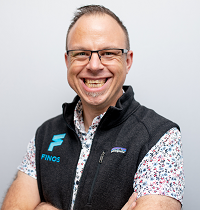 James
McLeod
Director of Community, FINOS
James is the Director of Community at FINOS and wholeheartedly believes the transformation of Financial Services can only be fulfilled if Open Source is embraced under the three pillars of Contribution, Consumption and Community.
James has a twenty year career in software engineering having worked for telecommunication startups, the gaming industry, digital streaming platforms and financial services. Prior to joining FINOS James worked at Lloyds Banking Group where he focused on building engineering communities for Lloyds Bank, Halifax, Bank of Scotland, Scottish Widows and other LBG banks. While at Lloyds Banking Group, James also drove the adoption of Inner Source and Open Source partly through the creation of engineering guilds providing in-person and remote educational sessions and large hackathon events. James also spent a number of years consulting on software engineering projects for RBS, NatWest and Barclays.