Sponsored by InfluxData
May 9, 2019
1 PM ET
Machine Learning is all the rage, but when does it make sense to use it for forecasting? How do statistical forecasting methods compare? In this presentation, Developer Advocate Anais Dotis-Georgiou will show you how the Holt-Winters forecasting algorithm works. Then we'll use the HOLT_WINTERS() function with InfluxData to make our own time series forecast.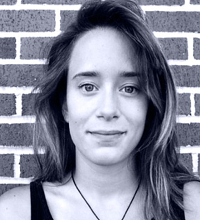 Anais Dotis-Georgiou, Developer Advocate, InfluxData
Anais Dotis-Georgiou is a Developer Advocate for InfluxData with a passion for making data beautiful with the use of Data Analytics, AI, and Machine Learning. She takes the data that she collects, does a mix of research, exploration, and engineering to translate the data into something of function, value, and beauty. When she is not behind a screen, you can find her outside drawing, stretching, boarding, or chasing after a soccer ball.