Sponsored by Unravel Data
April 10, 2019
1 PM ET
Performance Optimization and Troubleshooting Modern Data Applications (Pre-Cloud and Post-Cloud Migration)
With cloud becoming the deployment platform of choice for data pipelines, many IT organizations must now come to grips with what that means for planning, budgeting, migrating and operating big data in the cloud.
Trying to make accurate, informed decisions about deploying data pipelines to the cloud is getting trickier and goes well beyond to-do lists and spreadsheets. IT organizations need a data-driven approach that neither buries them in semi-relevant detail, or oversimplifies the process.
Join us for this informative webinar, where we'll explore:
Assessing, planning, executing and validating a successful migration of data workloads to the cloud.
Mapping resource requirements for data pipelines, from physical servers in the data center to the ideal cloud server instance types.
Baselining application performance and dependencies, and selecting candidates as initial migration targets.
How Unravel applies full stack visibility, analytics and AI-powered automation to help data teams address these challenges.
Key considerations for maximizing the business and operational impact of workload migration.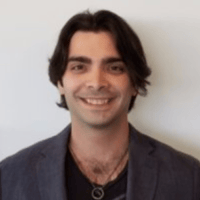 Alejandro Fernandez, Software Engineer, Unravel Data
Alejandro Fernandez has 10 years as a software engineer and 4 years in the Hadoop ecosystem. He's currently at Unravel Data building products to help Hadoop users migrate data to the Cloud. Previously, he was at Hortonworks for 3 years, where he became a PMC for Apache Ambari and contributed to features like Rolling & Express upgrades. He then joined Airbnb's Data Infrastructure team while working on Hadoop security, Apache Airflow (incubating) and Hive. He has spoken at major conferences like Dataworks Summit in San Jose and Melbourne, and at the Apache Big Data conference in Miami. He graduated from Carnegie Mellon University, where he got his Bachelor of Science in Computer Science and additional major in Mathematics.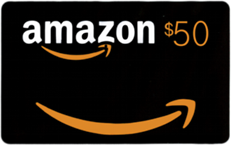 * $50 Amazon gift card! REGISTER AND ATTEND THIS ENTIRE WEBINAR AND 3 PEOPLE HAVE THE CHANCE TO WIN A $50 AMAZON GIFT CARD RIGHT ON THE SPOT!
This Campaign is open only to those who register for and attend the entire webinar. Employees of MediaOps and webinar sponsor(s)], its affiliates, subsidiaries, advertising and promotion agencies, and suppliers, (collectively the "Employees"), and immediate family members and/or those living in the same household of Employees are not eligible to participate in the Campaign. The Campaign is subject to all applicable laws and regulations. Void where prohibited. The Winner(s) of the Campaign will receive a $50 Amazon gift card which will be provided by MediaOps. Winners will be selected by the webinar moderator at the conclusion of the event and announced live at that time. You must be an attendee at the time of the drawing to win. No purchase is necessary. It is agreed that MediaOps has permission to use your name as a winner in promotional efforts and social media.