Sponsored by Venafi
May 30, 2019
11 AM ET
Application development teams need to move fast. Yet they often need to reinvent the wheel when it comes to machine identities such as SSL/TLS certificates. They frequently create their own security infrastructure, using a combination of Open SSL, secrets management tools, DevOps platforms, and scripts. Then, as environments and tools change, apps are migrated, and regulatory frameworks change, those same developers need to spend time re-coding applications, updating scripts, or learning new certificate authority APIs.
To lighten the load for developers, security teams must offer a ready-made, consumable service for machine identities.
In this webinar, we will explore the best practices that allow organizations to scale digital certificate provisioning while looking at the challenges facing security and DevOps. Join us and you'll also learn:
How the proliferation of machines complicates security
Where machine identity protection sits in the DevSecOps toolchain
Recent examples of breaches and outages due to a flawed security posture
How a standardized set of consumable services supports enterprise-wide visibility and compliance, AND helps DevOps save time
Develop a game plan to help security and DevOps work together and improve the security posture of your organization.
Attendees will receive a complimentary copy of the white paper, "Speed and Scale: How Machine Identity Protection is Crucial for Digital Transformation and DevOps."
Register today!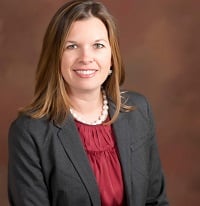 Sandra Chrust, Sr. Product Marketing Manager, Venafi
Sandra is a techy, strategist, builder, marketer, and customer advocate. As Senior Product Marketing Manager over DevOps and Cloud Solutions at Venafi, she helps organizations understand the value of protecting machine identities in DevOps environments. Sandra started her career as a developer at Accenture and has held multiple product management and marketing positions over her 20 year career in the technology, healthcare, and security industries.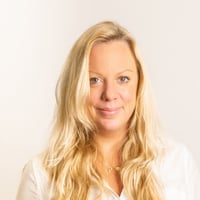 Helen Beal, DevOpsologist, Ranger4
Helen Beal helps people practice DevOps principles in real world organizations for Ranger4. She describes herself as a DevOpsologist as her main role in her working life is to study the inputs and outputs of the thinking systems that make up DevOps and what value outcomes they deliver and we can measure. Helen is also a product owner and member of the Board of Regents at the DevOps Institute and a DevOps editor for InfoQ. Outside of DevOps she is an ecologist and novelist. She once saw a flamingo lay an egg and has a particular fondness for llamas.

* $50 Amazon gift card! REGISTER AND ATTEND THIS ENTIRE WEBINAR AND 3 PEOPLE HAVE THE CHANCE TO WIN A $50 AMAZON GIFT CARD RIGHT ON THE SPOT!
This Campaign is open only to those who register for and attend the entire webinar. Employees of MediaOps and webinar sponsor(s)], its affiliates, subsidiaries, advertising and promotion agencies, and suppliers, (collectively the "Employees"), and immediate family members and/or those living in the same household of Employees are not eligible to participate in the Campaign. The Campaign is subject to all applicable laws and regulations. Void where prohibited. The Winner(s) of the Campaign will receive a $50 Amazon gift card which will be provided by MediaOps. Winners will be selected by the webinar moderator at the conclusion of the event and announced live at that time. You must be an attendee at the time of the drawing to win. No purchase is necessary. It is agreed that MediaOps has permission to use your name as a winner in promotional efforts and social media.