Sponsored by Electric Cloud
March 5, 2019
1 PM ET/ 10 AM PT
In late 2018, the DevOps Institute fielded the first ever Upskilling: Enterprise DevOps Skills Survey in an attempt to provide data driven clarity over which skills are considered to be critical to successful transformation. Over 1600 individuals participated in this important research project by responding to the survey.
In this webinar, Eveline Oehrlich (Chief Research Analyst of the Upskilling: Enterprise DevOps Skills Report), Jayne Groll (CEO, DevOps Institute) and Sam Fell (Vice President, Marketing, Electric Cloud) will explain and discuss highlights from the Upskilling report including
An explanation of the skill categories that were considered the most essential

An overview of the respondents by role, geography and organizational size

A discussion of how the data can help individuals and organizations groom or hire key skills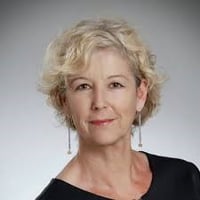 Eveline Oehrlich, Independent Research Director, DevOps Institute
Eveline Oehrlich is an independent Research Director at the DevOps Institute. She was VP and Research Director at Forrester Research, where she led and conducted research around a variety of topics including DevOps, Digital Operational Excellence, Cognitive Intelligence and Application Performance Management for 12 years. She is the author of many research papers and thought leadership pieces and a well known presenter and speaker. She has more than 25 years of experience in IT. Her passion is to help companies transform their IT organization, processes and tools towards high performing teams enabling their business partners achieve great business results. She has helped some of the largest enterprises across the world to adopt new strategies, workflows and automation tools within their journey towards a digital business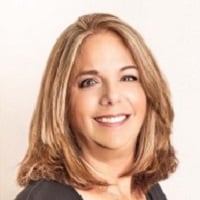 Jayne Groll, Co-founder and CEO, DevOps Institute
Jayne Groll is co-founder and CEO of the DevOps Institute (DOI). Her IT management career spans over 25 years of senior IT management roles across a wide range of industries. Her expertise spans multiple domains including DevOps, Agile, ITIL and Leadership. Jayne is a recognized and respected IT thought leader and influencer. In addition to authoring the Agile Service Management Guide, Jayne has co-authored several IT position papers including "Modernizing IT Operations in the Age of DevOps" that was published in 2018 by IT Revolution. Jayne is very active in the global DevOps, ITSM and Agile communities and is a frequent presenter at local, national and virtual events.
­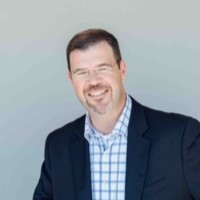 Sam Fell, VP of Marketing, Electric Cloud
Sam Fell is the VP of Marketing at Electric Cloud and co-host of the DevOps community podcast, "Continuous Discussions" (#c9d9). For 20 years, Sam has helped companies achieve success with DevOps, IT Change Management and Application Performance Management. Prior to joining Electric Cloud, Sam held leadership roles at BMC, CA, Marimba and Nimsoft.