Sponsored by Aviatrix
June 5, 2019
1 PM ET / 10 AM PT
IT infrastructure and apps are moving en masse to public clouds – AWS, Azure, Google – understanding leveraging infrastructure as code to provision the network services, connectivity and security to maximize simplicity, security and performance is critical to DevOps success in building and managing the new Enterprise Multi-Cloud Backbone.
In this webinar, you'll learn more about critical use cases such as (1) Using Terraform to spin up transit networking services in AWS, (2) profile-based secure cloud access for developers, and (3) VPC secure egress filtering to meet compliance, including deeper dives into:
Deploying the network as code using automation tools
Addressing specific operational challenges for high availability, across multiple VPCs
Isolating environments for dev and test easily
Design pattern details and the pros and cons of each approach
Understanding the limitation of native services and how to add value and capabilities with advanced services
How to architect an Enterprise Multi-Cloud Backbone to support all your cloud use case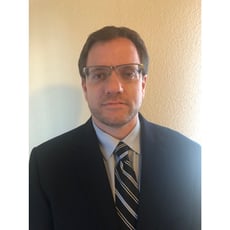 Mark Cunningham
Senior Solutions Architect, Aviatrix
Mark Cunningham is a Senior Security and Cloud Solutions Architect at Aviatrix. He has over 20 years of experience in the information technology and infosec space, having consulted for companies that range from startups to the Fortune 50. A veteran of the mobile and application security space with a background in networking, his experience and enthusiasm for innovation in the cloud allows him to help his customers push the envelope to design the next evolution of secure infrastructure and connectivity in the cloud.