Sponsored by InfluxData
November 5, 2019
1 PM ET
Kubernetes has gotten easier to deploy and manage, but some problems aren't solved yet. In this presentation, Giacomo Tirabassi of InfluxData will explore some of the typical problems with deployment and security in your Kubernetes environments and how you can use Vault to solve many of these challenges.
In this webinar we will discuss;
The challenges of automation in a k8 environment
Best practices for auditing your infrastructure credentials
How to integrate Vault into your critical application deployments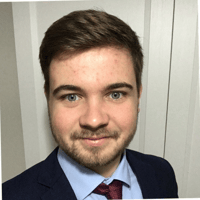 Giacomo Tirabassi, Site Reliability Engineer (SRE), InfluxData
Giacomo is obsessed with automation and made a career out of this passion. He has been working with Kubernetes for the last 2 years helping developers run their applications.