Sponsored by CloudBees
March 27, 2018
11 AM ET
ABN AMRO is using continuous integration/continuous delivery to help to accelerate software delivery and improve security. In this webinar, ABN AMRO's Stefan Simenon, Head of Centre of Expertise Software Development & Tooling and Wiebe de Roos, CI/CD Consultant Engineer, explain the journey, the approach, tools used, results realized and the way forward.
Join us on Tuesday, March 27 for this webinar, Transforming CI/CD at ABN AMRO to Accelerate Software Delivery and Improve Security to learn how thru ABN AMRO's CI/CD process they were able to:
Double the velocity of their developers
Respond to competitive threats more quickly
And introduce new innovation on an ongoing basis

Stefan Simenon
Head of Centre of Expertise Software Development & Tooling
ABN AMRO
Stefan Simenon studied physics and information technology at Technical University/Eindhoven. He has been working in IT at ABN AMRO since 1997 and has held a wide range of roles, including programming, testing, design, project management, service delivery management, global service delivery, service management and vendor management. Stefan has been head of COE tooling and COE software development since 2014 and is currently responsible for tools, software quality and CI/CD implementation within ABN AMRO.
Stefan is passionate about topics such as continuous integration, software quality, DevOps and deployment management, and the management of the cultural, organizational, team and technological changes associated with these approaches.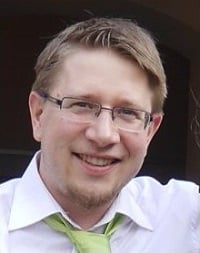 Wiebe de Roos
CI/CD Consultant / Engineer
ABN AMRO
Wiebe de Roos is a very enthusiastic IT consultant. He studied Communications and Multimedia Design in Maastricht (NL) and at present he attends a part-time master study "Master of Management and ICT"
besides his job. Wiebe worked for different clients in The Netherlands and abroad. He has more than 10 years of experience in various IT-related roles like tester, project manager, (Java) developer, release manager, Scrum master, IT consultant. Currently he is being hired by ABN-AMRO as a CI/CD Consultant / Engineer.

At ABN-AMRO he works at different projects ranging from the implementation of Jenkins Enterprise in AWS to implementing and consultancy related work (including security) for tools like Nexus Lifecyle and Docker/container technologies. Striking a balance between business and IT.

Being a great fan of open source software and technologies like Linux, Jenkins, Docker and the public Cloud (AWS). He has a strong technical background and likes to keep a balance between professionalism and humor in an international environment like ABN-AMRO.