Sponsored by Plutora
February 14, 2019
11 AM ET



Pre-production environments are part of every software application delivery lifecycle and are critical path to your delivery pipeline. As all code must flow through these environments, they can represent a choke path for all application delivery and a breeding ground for issues that waste time, reduce quality, and allow defects to escape into production.
Join James Gregory, a consultant specializing in DevOps and non-production environments along with Jeff Keyes from Plutora to discuss these environment management challenges.
In the webinar, you'll learn about:
- The top 5 test environment pitfalls
- How to prevent or solve them
- Why DevOps alone is not enough
- Methods to improve application delivery velocity and quality

Jeff Keyes
Director of Product Marketing, Plutora
Jeff has spent his career writing code, designing software features & UI, running dev & test teams, consulting, and evangelizing product messaging. Outside of 6 years at Microsoft, he has been primarily focused on growing startup companies.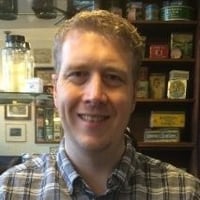 James Gregory
Solutions Architect, Plutora
A pragmatic IT professional with 19 years experience. A Solutions Architect with a strong background in Release and non-Production Environment Management. Experience in working across all ITIL disciplines. Excellent consultancy, Stakeholder Management & communication skills. Proven record of building teams and developing staff to their full potential. Experience across a wide variety of sectors such as finance, retail, manufacturing and gaming.