Sponsored by GitLab
April 27, 2018
11 AM ET
Why 2018 is the year for DevOps
While most IT organizations understand the critical need and importance of DevOps, the 2018 Global Developer Report reveals few have completely adopted the methodology. A study of more than 5,000 responses from software professionals around the world, the report uncovers that although the majority believe DevOps improves cycle time, only 23% say they have adopted a DevOps workflow. What are the major blockers to DevOps adoption and how are developers and IT management navigating the challenging path to continuous delivery? In this webinar we'll dig the meaning behind the key findings from the report, including:
The challenges and status of DevOps adoption

Habits of high-performing teams

Needs and preferences of developers

Top 2018 technology investments
Join us for a discussion with Ashish Kuthiala, Director of Product Marketing at GitLab and DevOps.com founder Alan Shimel to hear their top 5 takeaways from this year's report and what these trends mean for software professionals in 2018.

Ashish Kuthiala, Director of Product Marketing at GitLab
Ashish Kuthiala is the Director of Product Marketing at GitLab Inc., a company based on the GitLab open-source project. Prior to working for GitLab, Ashish was Director of Global Strategy and Marketing for the Enterprise DevOps and Agile portfolio offerings at HP Software (acquired by Micro Focus). He has led teams across diverse functions including Marketing, Product Management, Business Development, Program management, R&D for building out and rolling enterprise grade software solutions for portfolio management and planning, application lifecycle management, testing, delivery, and IT Operations.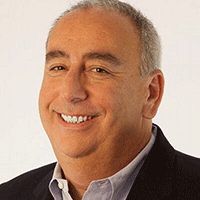 Alan Shimel
Editor-in-Chief, Devops.com
An often-cited personality in the security and technology community and a sought-after speaker at industry and government events, Alan has helped build several successful technology companies by combining a strong business background with a deep knowledge of technology.