Sponsored by Plutora
May 7, 2019
11 AM ET
Have you implemented CI/CD but are still using scripts to move packages into the various environments? - OR - Maybe you're still running around gathering approvals in order to move to the next steps?
If you fall into either of these two categories, you already know that incorporating governance, approvals and deployment logic in your CI/CD pipeline often includes maintaining a set of scripts that are fragile, insecure, and unmaintainable.
It's time to stop spending time simply maintaining your infrastructure and focus on delivery quality applications. Join Tracy Ragan, CEO of DeployHub and Jeff Keyes, Product Marketing at Plutora to learn hot to get to the next level of pipeline automation and orchestration.
In this session, you'll learn about:
Why does implementing (ARA and ARO improve your delivery pipeline regardless of its current maturity.
What are ARA and ARO tools and how do they work?
How will this help governance, security and application quality?

Tracy Ragan
CEO, DeployHub
DeployHub empowers development teams to catalog, publish, and deploy microservices across the organization, quickly, safely on a hosted (SaaS) platform. Tracy has extensive experience in managing the application life cycle, particularly the build (compile and link) process. She takes this knowledge and applies it to the new world of Kubernetes and service mesh where linking is done at run time. DeployHub offers a free hosted version of their microservices publishing platform. You can sign up at www.DeployHub.com
Learn more about Tracy at https://www.deployhub.com/tracy-ragan/ or follow her on twitter at @TracyRagan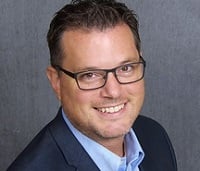 Jeff Keyes
Director of Product Marketing, Plutora
Jeff has spent his career writing code, designing software features and UI, running dev and test teams, consulting and evangelizing product messaging. Outside of 6 years at Microsoft, he has been primarily focused on growing startup companies.