Sponsored by DevOps.com
August 5, 2019
1 PM ET
DevOps success depends on three things: people, processes and tools. While tools and processes can be easy enough to address, the people part of the equation can be more difficult to tackle. Changing the culture of an organization can be akin to turning a cruise ship midstream. This webinar offers 10 tips to help employees let go of traditional ways of working and embrace DevOps.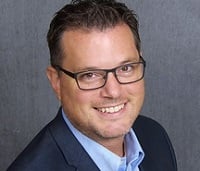 Jeff Keyes
Director of Product Marketing, Plutora
Jeff has spent his career writing code, designing software features and UI, running dev and test teams, consulting and evangelizing product messaging. Outside of 6 years at Microsoft, he has been primarily focused on growing startup companies.

David McKay
Developer Advocate at InfluxData
David McKay, born & bred in Glasgow (Scotland), is a developer advocate for InfluxData. As a serial user-group organizer, founding Cloud Native, Docker, DevOps, mongoDB, Observability, and Pair Programming Glasgow, David is always searching for new and creative ways to share knowledge with others.

David was an early adopter of container technologies, deploying his first Docker container to production in 2014. Since then, David has embraced the Cloud Native landscape; encouraging developers to adopt the right tools and languages for the job, rather than those within their comfort zone.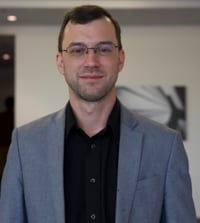 Jeffrey Martin
Director of Product, WhiteSource
Jeff has spent the last 15 years in Product roles helping both the organizations he worked for and their customers transform and measure their business processes, Development, and QA. He especially enjoys cultural and mindset transformations for their ability to create lasting progress.