Sponsored by InfluxData
October 30, 2019
1 PM ET
In this talk, Daniella Pontes of InfluxData, will focus on a variety of architectures using Telegraf to scale scraping in Kubernetes and empower developers. She'll describe her experiences around
scaling /metrics in the microservices of InfluxData's Cloud 2.0 Kubernetes system.
In this webinar we will discuss:
Being familiar with Kubernetes monitoring requirements.
Best practices to combine pull and push methods to achieve scalable observability.
Learn how to use a time series platform to monitor all aspects of your Kubernetes deployment.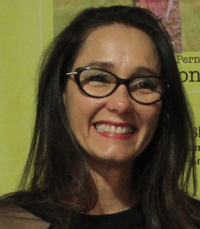 Daniella Pontes, Senior Manager Product Marketing, InfluxData
Daniella Pontes is part of the product marketing team in InfluxData, San Francisco. She started her career in telecommunications, wireless technology and global Internet service provisioning. As security became a major concern for enterprises, she worked on enterprise policy management, SaaS and data encryption solutions. Prior to joining InfluxData, she spent some years living in Japan, Germany and Brazil, working for an online agency developing and managing the Brazilian market. Having worked in various market segments, from embedded smart antenna technology to Internet security and e-commerce doing product management, partnerships, marketing and business development, she has a broad experience working cross-functionally and with customers and partners.