Sponsored by Instana
February 21 2019
1 PM ET
Just when you thought everything was better. Kubernetes orchestration was supposed to be the answer to the application resource nightmare, but it hasn't worked out that way. Even more visibility challenges, constantly changing applications, and super-frequent update schedules all contribute to a miserable time monitoring application performance in orchestrated environments.
But all is not lost – there is a way to effectively manage the performance of orchestrated, containerized applications. It's more than just newer monitoring agents – it's a whole new monitoring attitude, and it begins with complete automation. Join our live webinar to learn the absolute necessities when it comes to monitoring these critical orchestrated applications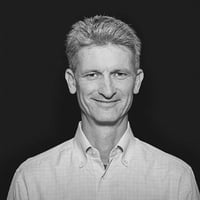 Pete Abrams, COO, Instana
Pete Abrams is a Co-Founder and the Chief Operating Officer at Instana, the leader in application performance management for containerized microservices applications. Formerly Vice President of Customer-Centric Innovation at AppDynamics, Pete has spent more than two decades in the technology industry focused on introducing new products to market and ensuring customer feedback and desired capabilities are incorporated into future product innovation.

Pedro Pacheco, Director, Technical Sales, Instana
Pedro Pacheco is veteran of the application performance monitoring industry. He began his career as a c/c++ developer writing CAD and remote sensing applications. As the applications he wrote grew and became more complex, Pedro became more involved with performance engineering and management of production applications; having used and worked for various different APM vendors, such as Quest, AppDynamics and now Instana.