Sponsored by Instana
February 21 2019
1 PM ET
Just when you thought everything was better. Kubernetes orchestration was supposed to be the answer to the application resource nightmare, but it hasn't worked out that way. Even more visibility challenges, constantly changing applications, and super-frequent update schedules all contribute to a miserable time monitoring application performance in orchestrated environments.
But all is not lost – there is a way to effectively manage the performance of orchestrated, containerized applications. It's more than just newer monitoring agents – it's a whole new monitoring attitude, and it begins with complete automation. Join our live webinar to learn the absolute necessities when it comes to monitoring these critical orchestrated applications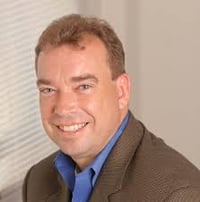 Chris Farrell - Director of Marketing, Instana
Chris Farrell is the Marketing Director at Instana, and has been working in high tech for over 25 years, with almost 20 years in Application and IT Monitoring. As the first Product Management Director at Wily Technology, Chris helped launch the APM industry in 2000. Since then, Chris has led Marketing or Product Management for several APM and Systems Management companies.
With BSEE and MBA degrees from Duke University, and experience as a ThinkPad Software Engineer and Manufacturing Engineer at IBM, Chris brings a unique perspective that includes a cross-section of both business and technical insights.

Hugh Brien - Senior Solutions Architect, Instana
Hugh Brien has been working in the Enterprise Application Performance space for the past 15 years. He has been a top sales engineer Wily Technology, CA APM and AppDynamics. He earned his B.A from the Virginia Military Institute and M.S. Naval Postgraduate School and is a Naval Aviator and Veteran. He has two great kids and drives a Dodge Demon because raw horsepower can be just as fun as performance.