January 23, 2018
1 PM EDT
Enterprise software organizations need to modernize and transform their software development processes to gain and keep their competitive advantage by accelerating delivery of business value to customers to meet the market and customer demands. Cloud services, big data/analytics, mobile devices and apps, artificial intelligence, automation and other emerging innovations can help businesses achieve this success.
Join the editor in chief of DevOps, Alan Shimel, and Eric Robertson, Vice President Product Management from CollabNet, in a live chat session that will provide you with the valuable insights needed for Value Stream Management (VSM) for enterprises to stay ahead in today's market. You will learn more about:
How VSM Relates to DevOps
How VSM Benefits Business and Technology Stakeholders
The Specific Advantages of VSM
How VSM Applies to the Emerging Internet of Things

Eric Roberston, VP Product Management & Strategy, CollabNet
Eric Robertson is responsible for the DevOps product line at CollabNet. Prior to CollabNet, Eric served as Director of services and portfolio management for enterprise solutions at Unisys. Eric joined Cisco through a company acquisition, where he led product management for Cisco's cloud automation and SAP ALM extension offerings. Eric has successfully held product development, services and management roles with enterprises and start-ups and has provided consulting services to Fortune 500 companies. Eric holds a patent in the area of virtualization and a Master's Degree in Electrical and Software Engineering from University of Texas in Austin and continues to further his research in domain- specific languages, and intelligent automation.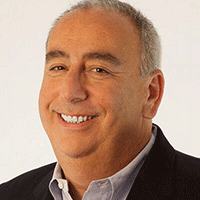 Alan Shimel, Founder and Editor-In-Chief
An often-cited personality in the security and technology community and a sought-after speaker at industry and government events, Alan has helped build several successful technology companies by combining a strong business background with a deep knowledge of technology.