Sponsored by IBM
December 6, 2018
1 PM ET
Release Managers get it. They often lead DevOps transformations, acting as "protectors of production" and, in the process, earn the respect of both development and operations. Release Managers have proven that, with the right process and supporting tools, applications teams can integrate, test and deploy with speed and control. Now that continuous delivery has taken hold and teams are releasing multiple times per week (or day), where are the releases that need managing? What is the Release Manager supposed to do??

Join us for a look at how Release Managers have automated themselves out one job and into another. Production still needs protection and the pace of change is faster than ever. The Release Manager no longer needs to spend as much time evaluating each change, but is perfectly equipped to help identify bottlenecks in delivery and correct them while still keeping production safe.

In this webinar we'll cover:
Automating the enforcement of controls
Methods for identifying and resolving delivery bottlenecks
How feature flags decouple release from deployment

Eric Minick,

IBM Product Management Lead for Continuous Delivery
Eric is internationally recognized as a leading authority on continuous delivery and DevOps. With a background developing delivery tools, he has helped dozens of Global 2000 companies implement modern delivery approaches. Today, he sets the strategy for the IBM UrbanCode product line.
Twitter: https://twitter.com/ericminick?lang=en
LinkedIn: https://www.linkedin.com/in/ericminick/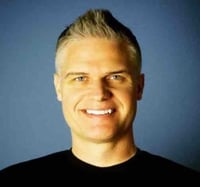 Brian Muskoff,
Director of UrbanCode,
HCL Technologies
Brian's career has been focused on building and leading software development teams to effectively deliver high value business applications. As the engineering head for UrbanCode, he now leads product teams to create tools that streamline the flow of software change through the delivery pipeline.
Twitter
https://twitter.com/BrianMuskoff
LinkedIn
https://www.linkedin.com/in/bmuskoff/