Sponsored by PagerDuty
June 13, 2019
1 PM ET
Failures are inevitable. Every once in a long while, those failures can become major outages so big that they can cause irreversible damage to your company's brand and reputation. During these rare events, how you communicate with customers can make or break the valuable relationships you've built with them over the years. But when the blast radius of a technical outage is so big that it requires involvement from other parts of your company (like legal, marketing, and sales) many companies inadvertently make problems worse.
To minimize damage to customers, companies must have a well-developed plan to respond effectively during big technical outages.
In this webinar, we will explore how applying DevOps principles learned from managing technical incidents can apply to other parts of your organization to create effective crisis communications strategies. Join us and you'll also learn:
How to create an effective technical incident response plan
How to develop a crisis communications plan across various non-technical cross-functional teams
Mechanisms for coordinating between both technical and non-technical teams during major outages
Step-by-step considerations for creating your own customized response plan
Develop a game plan to ensure that technical outages don't damage your company's brand and ensure you maintain customer trust.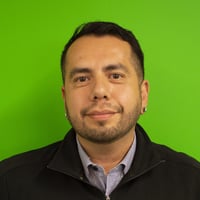 George Miranda, Community Advocate, PagerDuty
George Miranda is a Community Advocate at PagerDuty, where he helps people in various roles rethink how to improve their daily work in the context of Real-time Operations. He made a career working in various Web Operations roles at a variety of small dotcoms and large enterprises by obsessively working to make infrastructure management simpler.

Since then, he has switched over to working with software vendors that create meaningful tools that help solve prevalent industry problems. As a former engineer focused on 'how to build', he's now focused on helping users figure out 'what's the RIGHT thing to build?' He's been tackling distributed systems problems formerly at Buoyant, Chef Software, and Electronic Arts amongst others. He lives to help others solve problems and would love to help you solve yours.