Sponsored by
September 27, 2018
1 PM ET
Microservices have been growing in popularity over the last few years, but questions still abound: What are they? Why would my organization need them? How can they help my business?
This webinar offers an opinionated but dogma-free approach to bringing microservices into your organization -- regardless of language or technology stack -- to help you get products delivered faster, more securely, and with fewer errors.
Attendees will hear how AppDynamics has helped both Fortune 50-500 companies in the U.S. and organizations around the world:
Leverage microservices to optimize the software development lifecycle
Avoid common pitfalls and problems with implementation
Drive internal adoption of microservices best practices to drive efficiency
Reserve your spot today to get best practices for implementing microservices and driving efficiency in the enterprise!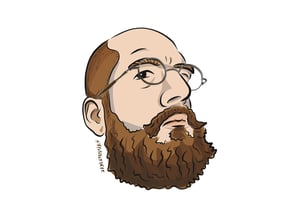 Chase Aucion, Technical Evangelist, AppDynamics
Chase has been in the information technology business for about ten years, but going on 25 years of in-depth research and play into all things programming, math, and technology. He has had the absolute pleasure of working alongside fellow industry experts, developers, scientists, statisticians, and executives across nearly every field, including, Agriculture, Medicine, Finance, Manufacturing, Logistics, Energy, Software as Product, Consulting, and many more! Every day he does his best to mentor those around him, provide training, build specialized skills faster, and lead with kindness, patience, and a servant mentality. He has been able to provide input and expertise to define cutting-edge solutions for the companies he has consulted with and help them achieve defined business goals