Sponsored by CloudBees
September 19, 2019
11 AM ET
The Who, What and Why
Research and experience have proven that breaking down the barriers between Dev and Ops can yield tremendous efficiency, quality and velocity enhancements for software delivery teams.
But, in the spirit of continuous improvement… what's next? What happens when you break down the barriers between DevOps and other parts of the business?
Join Jay Lyman (Principal Analyst, Cloud Native and DevOps, 451 Research) and Brian Dawson (DevOps Evangelist, CloudBees) as they review research on the current state of Software Delivery Management (SDM), and outline the key practices organizations should adopt to keep ALL teams on the same page about the software delivery function.
We'll discuss:
How DevOps and SDM are critical for driving digital transformation.
The key stakeholders you need to focus on, beyond development and IT operations.
The role of security and governance, and how organizations can effectively measure and prove their DevOps success.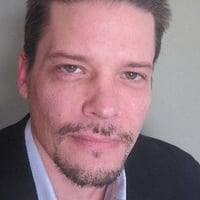 Jay Lyman
Principal Analyst, Cloud Native & DevOps, 451 Research
Jay Lyman is a Principal Analyst with 451 Research's Applied Infrastructure & DevOps Channel. He covers infrastructure software, primarily private cloud platforms, cloud management and enterprise use cases that center on orchestration, the confluence of software development and IT operations known as DevOps, Docker and containers. Jay's analysis encompasses evolving IT operations and software release models, as well as the technology used to create, deploy and support infrastructure and applications in today's enterprise and service-provider markets. Key areas of research also include OpenStack, PaaS and enterprise end users.
Prior to joining 451 Research, Jay worked as a journalist for various media firms and publications including CMP Media, LinuxInsider, NewsForge, Time Magazine and the Associated Press.
As a 451 Research analyst, Jay has been a speaker at numerous industry events, including IC3, DevOps Days, LinuxCon and OSCON, covering topics such as cloud computing, DevOps, open source software and enterprise case studies.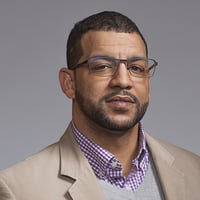 Brian Dawson
DevOps Evangelist, CloudBees

Brian Dawson is currently a DevOps evangelist and practitioner at CloudBees where he helps the open source community and CloudBees customers in the implementation of agile, continuous integration (CI), continuous delivery (CD) and DevOps practices. Throughout his career, Brian spent over 22 years as a software professional in multiple domains including engineering, QA and management. Prior to CloudBees, he led an agile transformation consulting practice helping organizations small and large implement CI, CD and DevOps.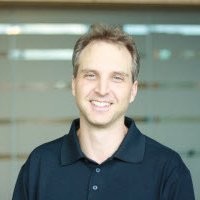 Michael Baldani
Sr. Manager Product Marketing DevOptics, CloudBees