Sponsored by ActiveState
October 11, 2018
1 PM ET
In this webinar, we'll explore how the role of build engineering is evolving to reconcile two key trends: massive wide-scale adoption of open source; the most devastating cyber-attacks in recent history tied to unpatched dependencies & other vulnerabilities.
Reconciling these trends will enable enterprises to unlock the the potential of open source & mitigate the risks. Further, our expert panelists will dive into how automating build engineering can accelerate your build time to gain you win speed & predictability in your open source language build pipeline and decrease the risk to deployed applications.
- Importance of build consistency;
- Why you need to consider many sources of components & information from the developer through to your DevOps team;
- How automating the build engineering process would also automate dependency management and the checking for threats and license compliance.

Shaun Lowry, Build Engineering Team Lead at ActiveState
Shaun has been working with open source languages for more than 20 years coding Tcl, Perl and Python. He's worked in a variety of industries including healthcare, telecom, IT security and programming language development and is a dedicated fan of keeping things simple.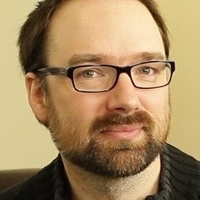 Pete Garcin, Senior Product Manager at ActiveState
Pete has more than 15 years of software development experience in open source and games. He earned his undergraduate degree at University of Waterloo, and an MA in Communication from Carleton University in Ottawa. He is passionate about engaging with communities & dedicated to enhancing developers' experiences.