Sponsored by WhiteSource
February 13, 2019
11 AM ET
It's no secret that open source components form the backbone of today's software, comprising between 60-80% of modern applications. But with this, comes the alarming rise in open source vulnerabilities – more than 3,500 open source vulnerabilities were reported in 2017 – that's 60% higher than the previous year, and the trend continued in 2018.
The question arises: how can DevOps teams ensure a visible and continuous delivery pipeline for software releases without letting security slow them down?
Join WhiteSource's Product Manager, Shiri Ivtsan, as she discusses:
- The current state of open source vulnerabilities management;
- The latest innovations in the open source security world; and
- The best DevOps tools to protect organizations against open source vulnerabilities and ensure agility, visibility and control regarding their open source.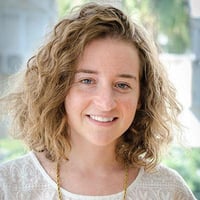 Shiri Ivtsan, Product Manager, WhiteSource
Shiri is an Experienced Cloud Solutions Architect and Product Manager and holds a B.Sc. in Industrial Engineering and Management. Prior to joining WhiteSource as a Product Manager, Shiri worked for various companies where she held roles in R&D, such as Solutions Architect, R&D Team Leader & Product Manager.