Sponsored by InfluxData
December 19, 2018
1 PM ET
Time series data can bring value to organizations in many ways, beyond simply metrics to help them understand how their infrastructure is performing. It also can help illuminate other issues that can have an impact on performance.
Join us for this informative webinar where we discuss the value and benefits of a Purpose-built platform, how to deal with large amounts of data, and the importance of "time to awesome."
And make sure you are up-to-date with viewing the InfluxData Video Series on Devops.com!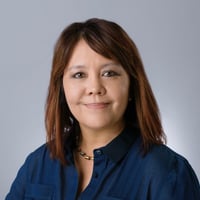 Chris Churilo, Director of Product Marketing, InfluxData
Chris Churilo is responsible for Product Marketing at InfluxData. Prior to joining InfluxData, she defined and designed a SaaS monitoring solution at Centroid, and prior to that she was the VP of product management at iPass and was the LOB for several cloud services that required her to track the business and operational metrics and analytics to help identify and resolve issues.
Eric Lin, VP Operations - DevOps, Cloud, and TechOps
Eric Lin is a dedicated and passionate IT thought leader who thrives in fast-paced collaborative environments. He started his career focused on network engineering and architecture then expanded across systems, database, storage, information security, compliance, middleware, and development. His strong core knowledge of IT enables him to help organizations effectively incorporate new technologies in order to focus development efforts on innovating solutions while effectively managing budgets. His leadership experience spans several SaaS companies offering retail, security, and telecommunications.