Sponsored by Plutora
September 25, 2018
1 PM ET
Test Environment (TEM) enables the efficient configuration, allocation, reporting, and management
of test environments.
Attend this webinar to get results and insights from the latest test environment research by Enterprise Management Associates (EMA) and the role that test environment management is playing in implementing effective CI/CD. The survey gathered insights and usage details from 160 of the largest North American enterprises. You'll hear Steve Hendrick, Research Director at EMA and Jeff Keyes, Director of Marketing at Plutora discuss the results and dive into the strategies, objectives, and experiences of large enterprises in using TEM tools. This research will show how proactive management of preproduction environments accelerates application development while generating significant cost savings across DevOps activities, resources, and staff. The result will be a roadmap for enterprises showing how best to leverage TEM technology.
This webinar summarizes the research findings into these key areas:
Test environment management strategies, priorities and maturity
Key functionality and top vendors providing capabilities
Real-world benefits with quantifiable results

Jeff Keyes
Director of Product Marketing, Plutora
Jeff has spent his career writing code, designing software features & UI, running dev & test teams, consulting, and evangelizing product messaging. Outside of 6 years at Microsoft, he has been primarily focused on growing startup companies.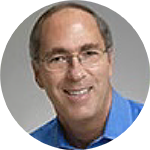 Steve Hendrick
Research Director, Enterprise Management Associates (EMA)
Steve has over 20 years of experience as an industry analyst and 10 years of experience across a variety of application development roles. He specializes in application development and deployment topics, including DevOps, lifecycle management, application platforms, decision analytics, middleware, and the broad spectrum of tools and technologies that support professional developers and IT managers.