Sponsored by Platform9 in
collaboration with OpsMx
August 21, 2019
11 AM ET
Spinnaker is an open source, multi-cloud continuous delivery platform for releasing software changes with high velocity and confidence. Created at Netflix, it has been battle-tested in production by hundreds of teams over millions of deployments. Enterprises are increasingly looking to leverage Spinnaker's powerful and flexible pipeline management to modernize their delivery process and increase the velocity of their software releases. Kubernetes has become the de-facto container orchestration tool and is considered as an ideal platform to automate CI/CD pipelines. However, deploying and operating Spinnaker and Kubernetes together across the enterprise with the right governance and compliance policies is challenging.
In this webinar, join Kamesh Pemmaraju, Eric Bannon from Platform9 and Balaji Siva from OpsMx to learn about how you can leverage Kubernetes and Spinnaker to roll out CI/CD-as-a-service on Kubernetes across your enterprise.

Kamesh Pemmaraju, Head of Product Marketing, Platform9
Kamesh leads product marketing at Platform9. Prior to joining Platform9, Kamesh has several years of product management and marketing experience at Dell, Mirantis and ZeroStack focused on delivering open source private and hybrid cloud solutions to enterprises and service providers.

Eric Bannon, Senior Product Manager, Platform9
Eric Bannon is a senior product manager for Kubernetes and Managed Apps at Platform9. Prior to Platform9, Eric held pre-sales engineering and leadership roles at Turbonomic and Mesosphere. He brings a wealth of experience in IT infrastructure, virtualization/cloud, containers, and IT operations.

Balaji Sivasubramanian, VP, Product, OpsMx
Balaji is VP of Product at OpsMx focusing on creating products that automate and bring intelligence to Continuous Delivery. He also leads business development and marketing functions. Before that Balaji has held multiple Executive positions at Cisco and Big Switch Networks. Most recently he led product management and marketing for cloud-native applications solutions at Cisco. He has also held P&L for $1B+ Cisco Data Center products. Balaji is the co-author of 2 books (Pearson Education). He has Bachelor and Masters in Computer Engineering and an MBA from the Wharton School.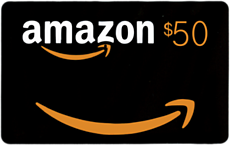 * $50 Amazon gift card! REGISTER AND ATTEND THIS ENTIRE WEBINAR AND 3 PEOPLE HAVE THE CHANCE TO WIN A $50 AMAZON GIFT CARD RIGHT ON THE SPOT!
This Campaign is open only to those who register for and attend the entire webinar. Employees of MediaOps and webinar sponsor(s)], its affiliates, subsidiaries, advertising and promotion agencies, and suppliers, (collectively the "Employees"), and immediate family members and/or those living in the same household of Employees are not eligible to participate in the Campaign. The Campaign is subject to all applicable laws and regulations. Void where prohibited. The Winner(s) of the Campaign will receive a $50 Amazon gift card which will be provided by MediaOps. Winners will be selected by the webinar moderator at the conclusion of the event and announced live at that time. You must be an attendee at the time of the drawing to win. No purchase is necessary. It is agreed that MediaOps has permission to use your name as a winner in promotional efforts and social media.