Sponsored by WhiteSource and Amazon
May 7, 2019
1 PM ET
Thanks to containerization and automation, applications are being developed and delivered faster than ever. With tools such as AWS ECR, developers are able to store, manage and deploy Docker container images without having to worry about operating their own container repositories or scaling the underlying infrastructure. With this, however, arise challenges around managing the security and compliance aspect of your container images. With tools such as WhiteSource, developers are able to manage the security of their containers and container images with no impact on agility and speed.
Join Shiri Ivtsan, Product Manager at WhiteSource and Carmen Puccio, Solutions Architect at AWS, as they discuss the following:
Effectively managing and deploying your container images
Gaining full visibility into your container images
Building and automating security into each layer of the container environment to ensure a continuous process throughout the SDLC
Demonstrating a live example using a vulnerable container image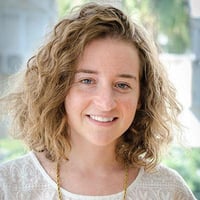 Shiri Ivtsan, Product Manager, WhiteSource
Shiri is an experienced cloud solutions architect and product manager and holds a B.Sc. in Industrial Engineering and Management. Prior to joining WhiteSource as a product manager, Shiri worked for various companies where she held roles in R&D, such as solutions architect, R&D team leader and product manager.

Carmen Puccio
Solutions Architect, AWS

Carmen Puccio has been in the industry for over 15 years with roles at the Associated Press and for the last 3 years a Solutions Architect at AWS . He spent the first two years working with Consulting and Technology Partners that enable customers to mass migrate their workloads to AWS at scale. He now works with container partners to help customers adopt container technologies as part of their modernization effort.

* $50 Amazon gift card! REGISTER AND ATTEND THIS ENTIRE WEBINAR AND 3 PEOPLE HAVE THE CHANCE TO WIN A $50 AMAZON GIFT CARD RIGHT ON THE SPOT!
This Campaign is open only to those who register for and attend the entire webinar. Employees of MediaOps and webinar sponsor(s)], its affiliates, subsidiaries, advertising and promotion agencies, and suppliers, (collectively the "Employees"), and immediate family members and/or those living in the same household of Employees are not eligible to participate in the Campaign. The Campaign is subject to all applicable laws and regulations. Void where prohibited. The Winner(s) of the Campaign will receive a $50 Amazon gift card which will be provided by MediaOps. Winners will be selected by the webinar moderator at the conclusion of the event and announced live at that time. You must be an attendee at the time of the drawing to win. No purchase is necessary. It is agreed that MediaOps has permission to use your name as a winner in promotional efforts and social media.