Sponsored by Sumo Logic
June 4, 2019
1 PM ET
By now most organizations know the benefits of the cloud in terms of agility, flexibility and cost. The full value of the cloud, however, depends on multiple factors that vary among organizations, with each deriving different value based on parameters ranging from the size of the company to which processes they plan to run in the cloud. Scale, speed, visibility, approach to cost/value and even an organization's structure may change with cloud adoption.
In this live video webinar, we'll look at the implications of adopting cloud, including:
Cost/consumption models and how they impact the bottom line
Visibility challenges and how to overcome them
Speed and scalability changes with the cloud vs. on-premises infrastructure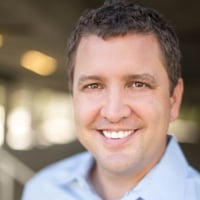 Chris Riley, Editor, Sweetcode.io
Chris Riley is a developer turned product marketer. He leverages 15 years of experience being part of a technical audience in order to create compelling content as Editor of Sweetcode.io. He is responsible for producing content that engages and maintains credibility with Developers, DevOps Engineers, Quality Assurance Engineers, and IT professionals. As well as staying current on development practices and trends, knowledge he shares with a community of 80+ practitioners and content creators he helps manage.

Chris holds degrees in computer science, and business. He continues to stay current on development practices, and regular speaker and writer in the field.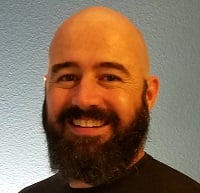 Mike Mackrory
Lead Engineer, DevOps Team
Mike Mackrory is a Global citizen who has settled down in the Pacific Northwest - for now. By day he works as a Lead Engineer on a DevOps team at a major global company and by night he writes, consults on several web-based projects and runs a marginally successful eBay sticker business. When he's not tapping on the keys, he can be found hiking, fishing and exploring both the urban and the rural landscape with his kids. Always happy to help out another developer, he has a definite preference for helping those who bring gifts of gourmet donuts, craft beer and/or Single-malt Scotch.

* REGISTER AND ATTEND THIS ENTIRE WEBINAR AND 3 PEOPLE HAVE THE CHANCE TO WIN A $50 AMAZON GIFT CARD RIGHT ON THE SPOT!
This Campaign is open only to those who register for and attend the entire webinar. Employees of MediaOps and webinar sponsor(s)], its affiliates, subsidiaries, advertising and promotion agencies, and suppliers, (collectively the "Employees"), and immediate family members and/or those living in the same household of Employees are not eligible to participate in the Campaign. The Campaign is subject to all applicable laws and regulations. Void where prohibited. The Winner(s) of the Campaign will receive a $50 Amazon gift card which will be provided by MediaOps. Winners will be selected by the webinar moderator at the conclusion of the event and announced live at that time. You must be an attendee at the time of the drawing to win. No purchase is necessary. It is agreed that MediaOps has permission to use your name as a winner in promotional efforts and social media.