Sponsored by GitLab & Google Cloud
June 25, 2019
1 PM ET
Serverless enables powerful scaling from zero to infinity. However, traditional serverless technologies are cloud-vendor-specific with limited portability. Come and learn from Google Cloud and GitLab experts about emerging technologies like Kubernetes, Knative, Cloud Run, and GitLab Serverless, making it possible to write applications once and then port them to a variety to deployment environments.

In this webcast, we'll walk through some of the benefits and challenges of using cloud-vendor-specific serverless technologies. With Kubernetes as an infrastructure abstraction organizations can take advantage of hybrid (cloud and on-premises) as well as multi-cloud compute. We'll show you how to containerize a traditional application and deploy it to a variety of environments including Cloud Run as well as any Kubernetes cluster using GitLab Serverless.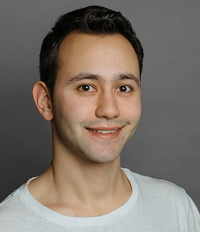 Ahmet Alp Balkan, Software Engineer, Google
Ahmet Alp Balkan is a Software Engineer at Google, working on developer experiences for open source technologies like Kubernetes and Knative, as well as Google's services like GKE and Cloud Run. He is the maintainer of developer tooling like kubectx.dev and krew.dev.
Prior to Google, he has worked at Microsoft Azure on the Linux team on porting Docker to Windows, creating the first container image for .NET Core, and starting the Azure Container Registry service. In his spare time, he likes to make fresh pasta, work on his latte art skills and go hiking.
You can find him as @ahmetb on Twitter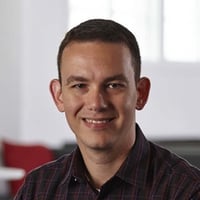 WIlliam Chia,
Technical Marketing, GitLab
William is a technical marketer who's been crafting both code and copy since the late 90's. At GitLab, William leads product marketing for GitLab CI/CD & Ops including new technologies like Serverless and Kubernetes. Prior to joining GitLab, William's career focused on marketing to technical buyers at companies like Twilio and Digium, the sponsor of open source Asterisk. Outside of work, you can find William cooking, taking walks, and playing video games with his wife and three children.

* REGISTER AND ATTEND THIS ENTIRE WEBINAR AND 3 PEOPLE HAVE THE CHANCE TO WIN A $50 AMAZON GIFT CARD RIGHT ON THE SPOT!
This Campaign is open only to those who register for and attend the entire webinar. Employees of MediaOps and webinar sponsor(s)], its affiliates, subsidiaries, advertising and promotion agencies, and suppliers, (collectively the "Employees"), and immediate family members and/or those living in the same household of Employees are not eligible to participate in the Campaign. The Campaign is subject to all applicable laws and regulations. Void where prohibited. The Winner(s) of the Campaign will receive a $50 Amazon gift card which will be provided by MediaOps. Winners will be selected by the webinar moderator at the conclusion of the event and announced live at that time. You must be an attendee at the time of the drawing to win. No purchase is necessary. It is agreed that MediaOps has permission to use your name as a winner in promotional efforts and social media.