Sponsored by IBM Z Systems


May 23, 2018
11 AM EDT
In this webinar, learn how an open toolchain (including Git, SonarQube, IBM UrbanCode Deploy, and IBM Dependency Based Build) is key to driving a modern pipeline. Experts Rosalind Radcliffe and Suman Gopinath will demonstrate where traditional z/OS applications can fit in an existing modern toolchain with minimal modifications. Your developers can use the same tools and practices, but without the pain and effort of a host-based solution that currently limits their ability. This webinar will show how a modern pipeline can break down silos and reduce costs, with minimal additions to your current pipeline.

Rosalind Radcliffe - Chief Architect for DevOps for Enterprise Systems, IBM
Rosalind Radcliffe is an IBM Distinguished Engineer and currently the Chief Architect for DevOps for Enterprise Systems, responsible for driving the technical direction of IBM's support in integrating traditional z/OS development with standard DevOps practices and tools—including IBM's own products and open source technologies. She also works with clients on their DevOps transformation. She is a frequent conference speaker and blog writer, and is the author of the book, "DevOps from APIs to z Systems for Dummies."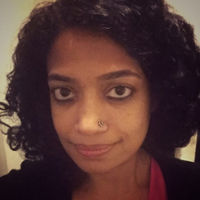 Suman Gopinath - Solution Architect - India, DevOps for Z, IBM
Suman is a Solution Architect with IBM zSystems. She has been working in application development in the mainframe space, concentrating on modernization and automation. She is currently the Solution Architect for zDevOps and application discovery and delivery intelligence in India. Suman's responsibility is to help SIs with DevOps in the mainframe space and how they can help address their customer requirements. She has a degree in Engineering from Cochin University of Science and Technology.

Olivier Gaudin , CEO & Co-Founder, Sonarsource
Olivier is the CEO and Co-Founder of Sonarsource, Geneva, Switzerland. In 2008, with his two partners, he decided to provide access to code quality management tooling to the masses. It was to achieve this objective that they built the open-source SonarQube (previously known as Sonar). Since the first release of SonarQube, the mission has grown to solve industry challenges by bringing Continuous Inspection for over 20 languages. SonarQube has today an active worldwide open source community, and governance modules to enable large organizations to mitigate risks, increase their team's productivity and increase the lifetime of their software. Under Olivier's guidance, Sonarsource has grown from an industry first open source solution to recognized industry leader with over 100,000+ live customer installations.