Sponsored by Deque
August 13, 2019
1 PM ET
In a lot of ways, accessibility is talked about and practiced as if it is a hydra dragon. Every time you think you've made an improvement, you cut off one head of the accessibility dragon and two heads grow back. In particular, there are a lot of myths out there that you can't do accessibility in an agile development environment.
A lot of that stems from accessibility being thought of something you do manually, and also often only as user acceptance testing or usability testing. And while that's an important part of accessibility, there is much more you can do to integrate accessibility into your agile processes to produce accessible products. In this live webinar, we will cover how to practice agile accessibility in large organizations.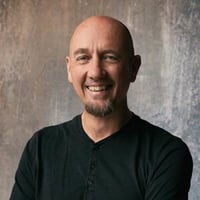 Dylan Barrell, Chief Product Officer, Deque
Dylan is the Chief Product Officer at Deque. He has almost 20 years of experience in technology development, technical sales, product management, product marketing, and corporate development. Dylan founded a startup in 1989 that was acquired. He then went public with OpenText and helped grow revenues to over $400 million. He later led the effort to create a digital center within a Borders store and to begin the transition from purely physical products to digital and physical product mix delivered in a cross channel online and in-store way. In addition to his work experience, Dylan has an MBA from the University of Michigan and a BS from the University of the Witwatersrand. Dylan believes in leading through action to create value for shareholders and the community.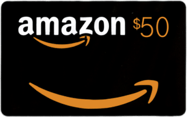 * $50 Amazon gift card! REGISTER AND ATTEND THIS ENTIRE WEBINAR AND 5 PEOPLE HAVE THE CHANCE TO WIN A $50 AMAZON GIFT CARD RIGHT ON THE SPOT!
This Campaign is open only to those who register for and attend the entire webinar. Employees of MediaOps and webinar sponsor(s)], its affiliates, subsidiaries, advertising and promotion agencies, and suppliers, (collectively the "Employees"), and immediate family members and/or those living in the same household of Employees are not eligible to participate in the Campaign. The Campaign is subject to all applicable laws and regulations. Void where prohibited. The Winner(s) of the Campaign will receive a $50 Amazon gift card which will be provided by MediaOps. Winners will be selected by the webinar moderator at the conclusion of the event and announced live at that time. You must be an attendee at the time of the drawing to win. No purchase is necessary. It is agreed that MediaOps has permission to use your name as a winner in promotional efforts and social media.