Sponsored by Compuware
November 12, 2019
11 AM ET
What steel and concrete are to a skyscraper, the mainframe is to the global economy. The mainframe is the transactional backbone for 96 of the world's top 100 banks, 23 of the 25 top US retailers and 9 out of 10 of the world's largest insurance companies.
When you think of a mainframe, you probably think of an old green computer screen. Did you know you can use the same modern tools and techniques with mainframes that you use with cloud and mobile?
With the growth of mission-critical mainframe workloads showing no signs of slowing down, application delivery cannot remain slow and complex. Organizations must apply the same DevOps processes to the mainframe as they do with other platforms.
Compuware and XebiaLabs enable large enterprises to automatically build, test and deploy mainframe releases within a cross-platform application release pipeline.
Join us for a webcast to learn how you can:
Include your mainframe releases in a cross-platform DevOps toolchain
Compile and deploy code to the mainframe with Compuware ISPW
Automate unit and functional testing with Compuware Topaz for Total Test
Automate cross-platform application deployments with the XebiaLabs DevOps Platform
Leverage XebiaLabs' release orchestration capabilities to build a mainframe application release pipeline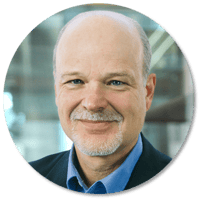 Mark Schettenhelm
Mark Schettenhelm, Product Owner of Compuware ISPW, has been instrumental in helping bring Compuware solutions to the industry forefront. His specialties are in Application Auditing, Application Portfolio Analysis, Testing and Source Control Management. Before joining Compuware, Mark was a software developer in the health care industry.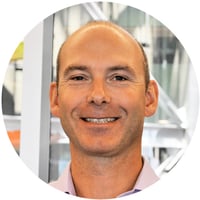 Steen Brahe
Steen Brahe is Product Manager for Compuware Topaz for Total Test. For the past 18 years, he has worked with inventing, architecting and developing tools for software development organizations. Before joining Compuware, Steen was the inventor and architect of XaTester that is now part of Topaz for Total Test. Steen holds a master's degree in applied mathematics from Danish Technical University and a PhD in software engineering from IT University of Copenhagen.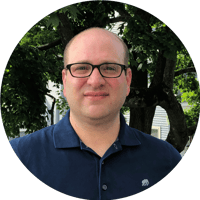 Scott Erlanger
Scott Erlanger is a Senior Product Marketing Manager at XebiaLabs where he brings more than 15 years of product and engineering experience from the computer hardware industry, working at several companies that include HP and Intel. Scott has since transitioned to software product marketing where he crafts the messaging and direction for XebiaLabs' products and strategic partnerships.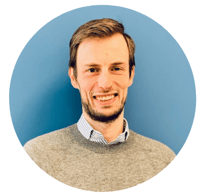 Vincent Lussenburg
Vincent Lussenburg is Director of DevOps Strategy at XebiaLabs. As a member of the XebiaLabs family since 2011, Vincent has served a variety of roles both in the Netherlands and United States. His career started in the DevOps trenches working as a software engineer, scrum master, architect, and DevOps consultant in various industries and countries. With a background in model-driven software engineering, Vincent is a bit of a polyglot, known for loving both compilers and Abstract Syntax Trees.