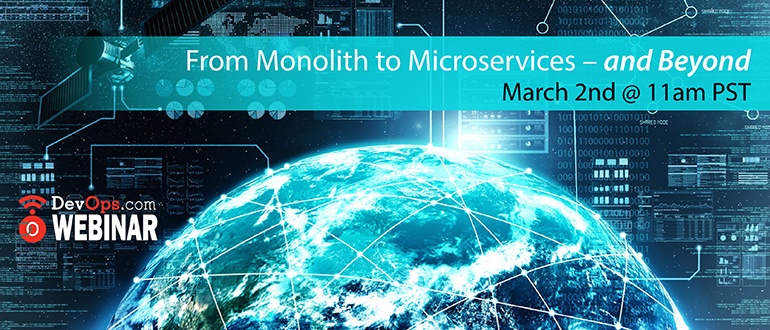 March 2nd, 2017
Software application development and delivery often involves multiple development, infrastructure and operations teams, each with their own preferred "tools of the trade" for building, testing and deploying code changes
For years, virtualization and cloud technologies have provided agile, on-demand infrastructure. The advent of Microservices promises even more agility– but what is required to take advantage of Microservices?
Join Electric Cloud CTO Anders Wallgren and Trace3 Principal Consultant - DevOps Marc Hornbeek as they discuss what is required to:
Overcome culture and architecture challenges created when decomposing monolithic applications into Microservices-based applications.
Coordinate integration, testing, monitoring, packaging, release approval and deployment of Microservices-based applications over elastic infrastructures
Create a controlled and auditable delivery pipeline to support Microservices-based application.
Prepare for "future" applications, pipelines and patterns.
Attendees will receive a complimentary copy of the Gartner 2016 Application Release Automation Magic Quadrant.
Marc Hornbeek
Principal Consultant - DevOps at Trace3
Marc has over 37 years of experience architecting, designing, developing and managing high-performance solutions for IT infrastructures that are deployed in commercial and government applications globally. Marc has served as executive, senior management and solution architect for companies such as Bell-Northern Research, Tekelec, ECI Telecom, EdenTree Technologies and Spirent Communications. Marc is an innovator who has led many successful automation, Lab-as-a-Service and DevOps projects for systems manufacturers, operators and enterprises. Marc is a regular speaker, blogger and publisher on topics including DevOps, Lab-as-a-Service and continuous test automation.
Anders Wallgren
Anders Wallgren is Chief Technology Officer of Electric Cloud. Anders brings with him over 25 years of in-depth experience designing and building commercial software. Prior to joining Electric Cloud, Anders held executive positions at Aceva, Archistra, and Impresse. Anders also held management positions at Macromedia (MACR), Common Ground Software and Verity (VRTY), where he played critical technical leadership roles in delivering award winning technologies such as Macromedia's Director 7 and various Shockwave products.