Sponsored by InfluxData
April 30, 2019
11 AM ET
Monitoring solutions often operate in silos, following the traditional IT organizational structure: infrastructure, network and applications teams. Further, such solutions sometimes operate without the necessary granular visibility into modern containerized environments. Although knowing what is occurring in each aspect of the IT environment is valuable, being able to correlate data from different layers and data sources is fundamental to meet today's expectations on quality and avoid impacting results.
Monitoring must provide a good understanding of what is going on and what could be brewing undetected. In order to be well-equipped and pursue the goal of persistent satisfactory user experience, IT Operations should dig deeper into inter and intra-container traffic and identify where trouble starts, as well as correlate data from multiple sources for a complete view of the application environment.
In this webinar, Luca Deri, Founder of ntop, will share how they use InfluxDB to collect real-time network traffic monitoring metrics and events to support their ntopng platform. He will share how they made the switch from RRD to InfluxDB, what their data architecture looks like as well as share some challenges and successes using InfluxDB at ntop.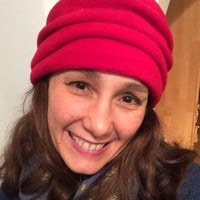 Daniella Pontes, Senior Manager Product Marketing, InfluxData
Daniella Pontes is part of the Product Marketing team in InfluxData, San Francisco. She started her career in telecommunications, wireless technology and global Internet service provisioning. As security became a major concern for enterprises, she worked on enterprise policy management, SaaS and data encryption solutions. Prior to joining InfluxData, she spent some years living in Japan, Germany, and Brazil, working for an online agency developing and managing the Brazilian market. Having worked in various market segments, from embedded smart antenna technology to Internet security and e-commerce doing product management, partnerships, marketing and business development, she has a broad experience working cross-functionally and with customers and partners.
Daniella is passionate about nature, art, and science. She dearly loves animals and plants, being a strong advocate for preservation, open and green spaces. In her free time, she loves reading, writing and chatting with friends about social fairness while enjoying a cup of coffee.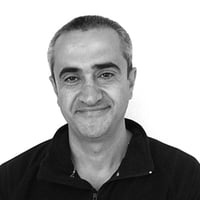 Luca Deri, Founder, ntop
Luca is the leader of the ntop project (http://www.ntop.org/), which is aimed at developing an open-source monitoring platform for high-speed network traffic analysis. He shares his time between ntop and the University of Pisa, Italy, where he is a lecturer at the Computer Science department.