Sponsored by IBM
October 16, 2018
1 PM EDT
Whether your organization is already leveraging tools that are cloud based tools or you are part of an organization undergoing transformation, you may have the challenge of a hybrid set of workload deployments, both cloud based and on-premises. Join us for this webinar to explore the common operational challenges many DevOps teams are facing today, how IT operations best practices could be leveraged for use in a DevOps methodology and how modern operations management tools can help you carry out those best practices to meet your goals on an on-going basis.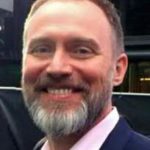 Kristian Stewart , Architect – Hybrid Cloud Event Management and Analytics , IBM
Kristian currently leads architecture for IBM's Netcool Event Management offering, and is part of the team providing as-a-service capabilities to IBM's clients with Cloud Event Management. He has worked in Systems and Service Management for 18 years. He lives in England with his wife and two daughters, two cats, and five Raspberry Pis.
Ann Marie Fred has worked at IBM as a Software Engineer since 1998, and a manager since 2015. She has a Bachelor of Science in Computer Science degree from Duke University, and a Master's of Computer Science degree from the University of North Carolina at Chapel Hill. She worked on the first DevOps-focused team at IBM in 2011, and currently works in the IBM Marketplace organization, where development squads deploy dozens of changes per day to production, monitor their own components, and support them.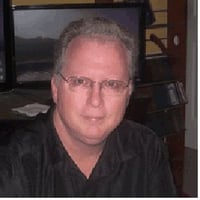 Robert Hodges, Cloud Service Management Architect, IBM
Bob Hodges is a Cloud Service Management Architect for IBM Cloud. Bob is responsible for assisting customers in the adoption and management of Cloud platforms and improvements in application and operational stability. He performs assessments, develops architectures, participates in Design Thinking Sessions and consults with customers in projects that impact their operational processes. Bob Hodges is a member of NC TEC (an affiliate of IBM's Academy of Technology) and holds multiple patents in service management technology.