April 26, 2018
1 PM ET
Sponsored by Tasktop
Software delivery organizations have transformed the way they develop and deliver software, adopting Agile and DevOps practices to help them achieve ambitious business targets. But as more teams see success with these methods, they're finding that there's a disconnect keeping them from reaching their full potential.
Join us as featured guest Chris Condo, Sr. Analyst at Forrester discusses findings from their recent report on value stream management and how organizations are bridging the gap between the business and their Agile and DevOps teams to maintain their competitive edge.
We'll discuss how adopting value stream management enables IT leadership to:
Track the flow of work across the entire lifecycle, from ideation to production and back through feedback loops
Get beyond localized optimization to measure and improve the speed at which functionality is being delivered to customers
Relate value stream delivery to business objectives like revenue and customer retention

Christopher Condo

Senior Analyst, Forrester
Chris serves Application Development & Delivery (AD&D) Professionals. He is part of Forrester's AD&D coverage of DevOps tool chains, focusing on continuous integration (CI) and continuous delivery (CD) as well as software development strategies for enabling those strategies.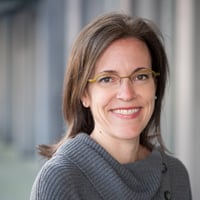 Nicole Bryan
Vice President of Product, Tasktop

Nicole Bryan is the Vice President of Product at Tasktop Technologies. She has more than 20 years of experience in software and product development, focused primarily on bringing data visualization/infographics and human factors considerations to the forefront of DevOps and Agile.