Sponsored by
June 19, 2018
11 AM ET
One of the key features of the Red Hat OpenShift Container Platform is the ability to assign different projects to different teams, so that multiple teams can share a common cluster, while retaining a high degree of isolation. In such a shared environment, visibility is key. Each team obviously wants insight into their part of the cluster and the applications running on it. At the same time, cluster administrators want a central monitoring tool so they can see everything that is going on on the entire cluster, but also give each team access to the monitoring data they need. During the webinar, we will give a technical demonstration of how to set up a shared OpenShift cluster, and how to monitor it with CoScale, a Red Hat Certified Partner for monitoring OpenShift.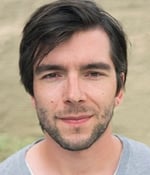 Samuel Vandamme
Lead Product Specialist at CoScale
Samuel is a product Specialist at CoScale with a passion to support and empower customers. Active in DevOps for the past 8 years, with a special interest in container technology and application performance. Current focus is on Kubernetes and OpenShift monitoring projects. Also an avid reader and contributor to several open source projects.

Ed Seymour
Business Development Manager at OpenShift
Ed has over 20 years experience working in software development and IT automation. With a career that started with a small software start-up, working efficiently and with agility was a necessity, and through his experience working at a global IT services company, gained valuable experience in promoting and effecting organisational change, adoption of agile methods, and automation of the software development life-cycle. At Red Hat, Ed's role has focused on enabling customers as they embrace new organisational behaviours and structures, for example DevOps, and developing new IT services through adoption of emerging technologies, such as Cloud Management, OpenStack; Ed specialises in solutions based on containers through Docker, Kubernetes and OpenShift.