Sponsored by Plutora
November 28, 2018
1 PM ET
Join Gary Gruver, Ted Youel and Plutora as they discuss Ted's 2+ year journey applying the principles from Gary's "Leading the Transformation" and "Starting and Scaling DevOps in the Enterprise" books with his team at Optum Technologies. Ted will review the systematic steps he took to taking waste and inefficiencies out of their deployment pipeline and the tangible business results they were able to achieve.

Jeff Keyes
Director of Product Marketing, Plutora
Jeff has spent his career writing code, designing software features & UI, running dev & test teams, consulting, and evangelizing product messaging. Outside of 6 years at Microsoft, he has been primarily focused on growing startup companies.

Gary Gruver, President Gruver Consulting
Gary is an experienced executive with a proven track record of transforming software development processes and working with executives in large organizations and is the co-author of A Practical Approach to Large-Scale Agile Development.
As VP of QE, Release, and Operations at Macys.com he led their transition to continuous delivery.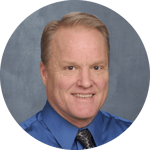 Ted Youel , Senior Principal Engineer, Optum
Ted is a Senior Principal Engineer within the Medicare and Retirement Portals team at Optum. Ted has 30 years' experience in software development and is known for bringing value through initiating innovation, and streamlining complex ideas and tasks. Ted has 3 US Patents in collaboration and communication.
Ted has worked for 3 Technology companies: Nortel Networks, Avaya, and Optum. He has a Bachelor's degree in Computer Science from Mankato State University and an MBA from the University of St Thomas.
At Nortel, Ted's Shared Persistent Collaboration Mechanism idea won $500k in startup funding and he spent a year working as an "intrepreneur" to develop a prototype which demonstrated that despite the abundance of readily available communication mechanisms (email, voice, audio / video conferencing, presence, instant messaging), communications between individuals and teams remain disjointed, discontinuous, and fragmented.
Avaya competes for market share in the conferencing and collaboration space. Ted's idea for Automating and simplifying Meeting Minute generation won 2nd place at Avaya's International Developer contest.
Since joining Optum in 2015, Ted has built a reputation as a thought leader in Dev Ops, Test automation, and Continuous Integration / Continuous Delivery. Ted built a solution that is used by teams to monitor scrum team backlog, sprint deliverables, velocity and includes a Sprint Team Rating System that demonstrates at-a-glance how a team is performing against their past results. This tool enables Scrum Masters and Engineering Managers to ask the right questions and take corrective action much earlier than in the past. Ted is currently working to build a sophisticated CI/CD pipeline with Service Virtualization, Quality Gates with tactical and prevalent Automation.