February 13, 2018
1pm ET
Increase the velocity of your software releases by using continuous deployment driven by continuous delivery pipeline. After all, the goal of agile is to get code updates into the hands of your users fast and on a high frequency basis. This means installing all the way to production, not just staged for production.
This webinar will show you an approach to achieving full continuous deployment using GitHub and DeployHub. You will learn how to declare your Application Package from your GitHub repository, manage approvals and deliver updates to environments across the CD pipeline from development through production.
GitHub and DeployHub work together to provide a complete DevOps process that results in a repeatable, consistent software releases process with a full continuous feedback loop.

Tracy Ragan, CEO, OpenMake Software
Ms. Ragan has had extensive experience in the development and implementation of DevOps for large organizations. Her knowledge and experience contributed to the creation of OpenMake Meister, the first commercial Build Automation solution, and DeployHub, the first open source Application Release Automation solution. Ms. Ragan served on the Eclipse Foundation Board of Directors as an Add-in Provider Representative for 5 years. She has been published on numerous occasions and regularly speaks at conferences including CA World where she presented for 15 consecutive years. She holds a BS Degree in Business Administration, Computer Technology from California State University, Pomona.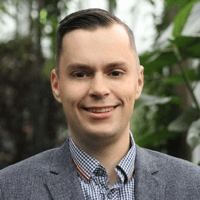 Christian Weber,Solutions Engineer, GitHub
Christian Weber is a Solutions Engineer at GitHub! After spending several years in Finance doing various Dev and Ops related things, Christian focuses on supercharging organization's software development practices by utilizing GitHub as a collaboration platform. Christian focuses on Collaboration, Release Management and Automation as vehicles for organizational success.