June 1, 2017
12 pm EDT
As companies have adopted faster development methodologies a new constraint has emerged in the journey to digital transformation: data. Data has long been the neglected discipline, the weakest link in the tool chain, with provisioning times still counted in days, weeks, or even months. In addition, most companies are still using decades-old processes to manage and deploy database changes, further anchoring development teams.
In this webinar, we discuss how your organization can accelerate their goals for digital transformation by refocusing their attention on the data gap.
Attend this webinar to:
Understand the impact the data gap has on development teams and applications
Learn the benefits of keeping both data and database schema changes up-to-date and in-sync with application releases
Discover how a large financial services company combined data virtualization and database release automation to enable faster development cycles, easier production hotfixes, and the ability to automate the creation integrated test environments

Robert Reeves,

Co-founder & CTO, Datical
Robert Reeves is the Chief Technical Officer at Datical. He has over 17 years of experience in the software industry and has been instrumental in creating a variety of marketing leading DevOps solutions over the past 15 years. Prior to co-founding Datical, Robert was a director at the Austin Technology Incubator where he provided real world entrepreneurial expertise to member companies. In 2005 Robert co-founded Phurnace Software where he invented and created their flagship product, Phurnace Deliver. Today Robert advocates for Datical's customers and spreads the word about how Datical is leading the way for modernization and improvement of the database release process to remove this as a barrier to delivering new application innovation.

Adam Bowen, Strategic Advisor,
Office of CTO, Delphix
Adam is a technology leader with over 15 years of experience in technical, sales, and senior leadership roles. As the senior member of the Office of the CTO, Adam works with other thought leaders executives of the Global F100 to eliminate key business constraints through innovative new processes, offerings and technologies. Adam serves as an evangelist on behalf of Delphix to communicate the company's vision, values, and ideas with customers. Adam's background is in DevOps, TDM, Cloud, Security and Migration for the US government and global financial powers. Adam routinely speaks at events about these topics with other industry visionaries like Gene Kim, and publishes blogs posts and articles on these subjects frequently.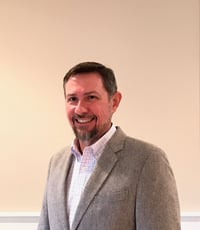 Jamie Pope, former VP Global 10 Bank, Senior Solution Engineer, Delphix
Jamie is a multi-faceted Senior Technology Leader with a broad range of technical knowledge in infrastructure engineering, architecture, consulting, application hosting, design and service delivery. Jamie has over 15 years of experience in building and leading technical teams of varying technologies to include middleware, operations, database, and network; a proven track record of success in delivering mission critical applications, maintaining stability and adding capabilities through new and existing frameworks. Jamie is currently focused on driving competitive differentiation by providing Delphix customers the opportunity to decrease their time to market for new applications.