Sponsored by Platform9 in
collaboration with JFrog
July 25, 2019
11 AM ET
In a recent survey of 500 attendees at Kubecon, Barcelona 76.7% responses identified CI/CD automation as the #1 use case for deploying Kubernetes. DevOps teams productivity and effectiveness depend on their ability to automate, operate, and manage CI/CD pipelines at scale. However, provisioning and managing many of the CI/CD components and the underlying Kubernetes clusters remains a largely manual process slowing down the team's ability to deliver software faster. Furthermore, due to the lack of skills and operational complexity, managing the day 2 operations and lifecycle management of the end-to-end stack continues to be a daunting challenge.
Join Kamesh Pemmaraju, Head of Product Marketing at Platform9, Eric Bannon, Senior Product Manager at Platform9, and Mark Galpin, Senior Product Manager at JFrog to hear about how DevOps teams can
Configure, deploy, and run Kubenetes without the pain of managing it on any infrastructure of choice using the Platform9 Managed Kubernetes-as-a-Service
Deliver applications end-to-end using JFrog Pipelines for CI/CD automation, JFrog Artifactory for securely managing Docker images and other artifacts, and JFrog Xray for security and image scanning.
Conduct blue-green or canary production deployments
Deploy and configure Platform9 Managed Prometheus to monitor application performance as you roll out new features on a continuous basis.
We will have a live demo to show the above capabilities using a sample end-to-end application deployment.

Kamesh Pemmaraju, Head of Product Marketing, Platform9
Kamesh leads product product marketing at Platform9. Prior to joining Platform9, Kamesh has several years of product management and marketing experience at Dell, Mirantis and ZeroStack focused on delivering open source private and hybrid cloud solutions to enterprises and service providers.

Eric Bannon, Senior Product Manager, Platform9
Eric Bannon is a senior product manager for Kubernetes and Managed Apps at Platform9. Prior to Platform9, Eric held pre-sales engineering and leadership roles at Turbonomic and Mesosphere. He brings a wealth of experience in IT infrastructure, virtualization/cloud, containers, and IT operations expertise.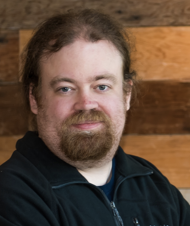 Mark Galpin, Senior Product Manager, JFrog
Mark Galpin is a Senior Product Manager at JFrog, the creators of the Artifactory Binary Repository and other binary management tools, as well as the Conan open source project. Before coming to JFrog in 2015, he spent eight years working on software, interoperability, and data standards as a contractor for the United States Army.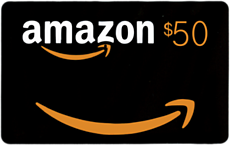 * $50 Amazon gift card! REGISTER AND ATTEND THIS ENTIRE WEBINAR AND 3 PEOPLE HAVE THE CHANCE TO WIN A $50 AMAZON GIFT CARD RIGHT ON THE SPOT!
This Campaign is open only to those who register for and attend the entire webinar. Employees of MediaOps and webinar sponsor(s)], its affiliates, subsidiaries, advertising and promotion agencies, and suppliers, (collectively the "Employees"), and immediate family members and/or those living in the same household of Employees are not eligible to participate in the Campaign. The Campaign is subject to all applicable laws and regulations. Void where prohibited. The Winner(s) of the Campaign will receive a $50 Amazon gift card which will be provided by MediaOps. Winners will be selected by the webinar moderator at the conclusion of the event and announced live at that time. You must be an attendee at the time of the drawing to win. No purchase is necessary. It is agreed that MediaOps has permission to use your name as a winner in promotional efforts and social media.