June 12, 2018
11 AM ET
In a multi-cloud and hybrid world, the availability status of your infrastructure is not enough to provide a good user experience. You need full control, flexibility and visibility to automate and optimize the delivery of your web and video traffic across clouds, data centers or CDNs.
In this session we will introduce multiple ways to build an intelligent traffic management, including the largest crowdsourced community monitoring the internet, ultralow latency health checks, server load feedback or any business metrics enabling you to achieve high availability, performance optimization and cost control.
Join us to learn more!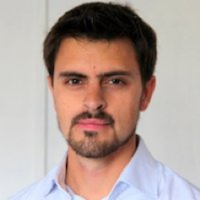 Arnaud Bécart
Arnaud is solution engineer and an expert in web and video performance monitoring, as well as in application delivery strategies over the internet (CDN, Multi/ Hybrid-CDN, Cloud).
His diverse experience includes both working from within Akamai (CDN) and IP-Label (monitoring software).