Sponsored by AppDynamics
and Virtana
November 12, 2019
1 PM ET
First in a series on Real World AIOps
Development and operation teams continue to struggle with having a unified view of their applications and infrastructure.
In this webinar, you'll learn how RealPage, the industry leader in SaaS-based Property Management Solutions, leverages an integrated AppDynamics and Virtana AIOps solution to deliver a superior customer experience by managing the performance of its applications as well as its infrastructure.
RealPage must ensure its applications and infrastructure are always available and continuously performing, while constantly innovating to deliver new capabilities to sustain their market leadership. The combination of their Agile development process and highly virtualized infrastructure environment only adds to the complexity of managing both. To meet this challenge, RealPage is leveraging the visibility and AIOps capabilities delivered by the integrated solutions from AppDynamics and Virtana.
Register today to hear their story!
Justin Vaughan-Brown,
Sr. Director, Partner Strategy

John Gentry, CTO at Virtana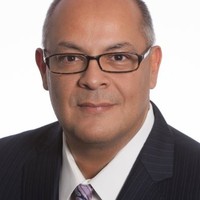 Peter Argumaniz, VP of IT Architecture at RealPage