Sponsored by Threat Stack
November 7, 2019
1 PM ET
Organizations are rapidly shifting to cloud-native environments to capitalize on speed, agility, and scale – in fact, a recent ESG survey finds that 46% of organizations have more complex infrastructure today than two years ago. As organizations shift towards more complex, ephemeral, cloud native software development, they need to adapt their security mindset and best practices.
In this webinar, Doug Cahill, Senior Analyst at ESG and Tim Buntel, VP of Application Security Products at Threat Stack, will discuss the key findings from ESG's recent "Leverage DevSecOps to Secure Cloud-native Applications" report, the current state of security for cloud-native applications, and how organizations can automate security throughout the entire CI/CD pipeline using a real-world example of a build-time attack.
Key takeaways:
The composition of cloud-native applications today and future trends
Automating security across the CI/CD pipeline by leveraging DevSecOps
Best practices for both build-time and run-time security in cloud-native environments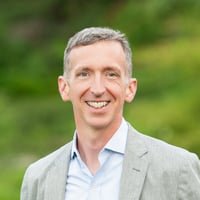 Tim Buntel, Threat Stack VP of Application Security Products
Tim Buntel is VP of Application Security Products at Threat Stack. Prior to this role, Tim has built globally recognized software businesses for 20 years at startups, midsized companies in transition, and the largest global brands, including Atlassian, Adobe, Microsoft, and XebiaLabs with an emphasis on developer tools and platforms; helping developers build better software. He is also a founding mentor and Board member at Smarter in the City, a non-profit high-tech accelerator with a mission to diversify Boston's startup sector by providing support and resources for local minority-run ventures.

Doug Cahill, Senior Analyst and Group Practice Director, ESG
Senior Analyst and Group Director Doug Cahill covers cybersecurity at Enterprise Strategy Group, drawing upon more than 25 years of industry experience across a broad range of cloud, host, and network-based products and markets.
Prior to joining ESG, Doug held executive leadership positions at cloud and endpoint security firms where he launched market leading products and established strategic partnerships. Over the course of his career, Doug has served in product management, marketing, and business development roles for storage management, networking, and database vendors, and started his career in IT as a business analyst.

Doug has written for Dark Reading and The Cipher Brief and has been quoted in CyberTrend, The Wall Street Journal, CRN, Network World and other publications.