Sponsored by Catchpoint
February 21, 2019
3 PM ET
We now live in the age of the digital experience. Companies like Amazon have changed expectations by consistently delivering pages that load in 2.5 seconds or less. Every customer and employee now expects a seamless, smart, and stable experience. We all realize that delivering digital experiences at scale is not easy. Visibility gaps from legacy monitoring solutions make things harder.
On February 21, join Autodesk and Catchpoint as they discuss how they have applied the principles of Digital Experience Monitoring to comprehensively detect, identify, escalate, and remediate experience issues missed by legacy monitoring approaches.
Autodesk will share the following Digital Experience Monitoring use cases:
Edge Monitoring including CDN and DNS
Third-Party Service Monitoring including API and Extensions
Web Monitoring including Content and SSL
SaaS Monitoring including Transaction and Traceroute
Register today and learn how your IT organization can improve uptime and performance for every customer and employee that interacts with your applications.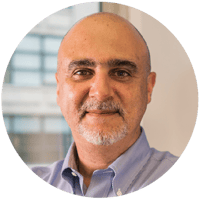 Mehdi Daoudi, CEO and Co-founder, Catchpoint
Mehdi's experience in IT leadership inspired him to build the digital experience platform he envisioned as a user. He spent more than ten years at Google and DoubleClick, where he was responsible for quality of services, buying, building, deploying, and using internal and external monitoring solutions to keep an eye on the DART infrastructure delivering billions of transactions a day. Mehdi holds a BS in international trade, marketing, and business from Institut Superior de Gestion (France).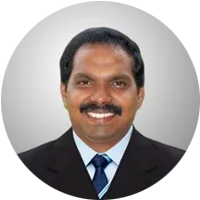 Samy Senthivel, Sr. Monitoring Services Manager, Autodesk
Samy joined Autodesk 12 years ago, working as Sr. Monitoring services manager for Autodesk Digital Enterprise Services Division. He is responsible for ensuring the Business-critical Enterprise systems performs at the highest speed of availability, speed, and reliability. Samy has over 19 years of experience in the IT industry and have extensive experience in Performance engineering and observability of system and is very passionate about improving the overall quality of mission-critical systems at Autodesk.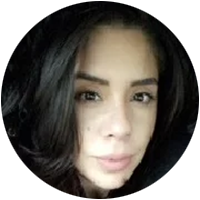 Maira Zarate, Application Monitoring Engineer, Autodesk
Maira is an Application Engineer at Autodesk, based in Novi Michigan. She is obsessed with learning, but especially with the learning process that accompanies on-boarding monitoring concepts for better site/service Performance and Availability. She has dedicated her past years to site reliability, working with different Synthetic and RUM monitoring tools.

* $50 Amazon gift card! REGISTER AND ATTEND THIS ENTIRE WEBINAR AND 5 LUCKY PEOPLE HAVE THE CHANCE TO WIN A $50 AMAZON GIFT CARD RIGHT ON THE SPOT!
This Campaign is open only to those who register for and attend the entire webinar. Employees of MediaOps and webinar sponsor(s)], its affiliates, subsidiaries, advertising and promotion agencies, and suppliers, (collectively the "Employees"), and immediate family members and/or those living in the same household of Employees are not eligible to participate in the Campaign. The Campaign is subject to all applicable laws and regulations. Void where prohibited. The Winner(s) of the Campaign will receive a $50 Amazon gift card which will be provided by MediaOps. Winners will be selected by the webinar moderator at the conclusion of the event and announced live at that time. You must be an attendee at the time of the drawing to win. No purchase is necessary. It is agreed that MediaOps has permission to use your name as a winner in promotional efforts and social media.