January 18, 2018
1 PM EDT
Containerization has increased the pace of innovation and deployment but presents huge challenges around achieving application security as services are spun up, shut down and moved. Consider securing applications components based on their unique identity rather than with IP address ranges. Trireme provides cloud-native application security on any orchestrator and any on-premises or cloud infrastructure including AWS, Azure and Google. Their easy to deploy solution provides one consistent security model that is automated to eliminate both manual efforts and human errors.

Don Chouinard, from Product Marketing, and Bernard Van De Walle, from Engineering at Aporeto will review the must-have list for cloud-native security and demonstrate the use of Trireme and InfluxData to secure microservices.

Don Chouinard, Product Marketing lead at Aporeto
Don Chouinard is the Product Marketing lead at Aporeto who has deep experience in security, containerization, and virtualization. He is passionate about telling customers how they can strengthen their security and simplify operations - all with zero change to source code.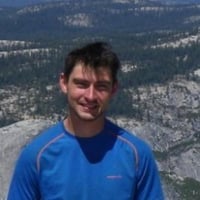 Bernard Van De Walle
Engineer,
Aporeto
Bernard is an engineer at Aporeto. He is passionate about Network engineering and making remote machines communicate with each other in elegant ways.