Sponsored by WhiteSource
March 28, 2019
1 PM ET
Containers are shaping the way organizations are developing and managing applications nowadays. However, many are not always fully aware of the measures that need to be taken across the entire software development lifecycle, especially when it comes to open source security aspects. The mindset of securing our applications needs to be shifted – to continuous security. In this session, Shiri Ivstan, Product Manager at WhiteSource, will discuss:
1) the main security challenges organizations face when using containers;
2) the most common layers in a typical container deployment; and
3) 4 simple steps to build security into each layer.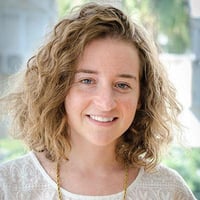 Shiri Ivtsan, Product Manager, WhiteSource
Shiri is an experienced cloud solutions architect and product manager and holds a B.Sc. in Industrial Engineering and Management. Prior to joining WhiteSource as a product manager, Shiri worked for various companies where she held roles in R&D, such as solutions architect, R&D team leader and product manager.