Sponsored by Platform9
April 16, 2019
3 PM ET
Learn what it takes to get a large-scale production Kubernetes cluster up and running in an on-premises environment. Get tips, best practices, and architectural approaches for the initial implementation. Understand the constraints, challenges, and how to solve for successful on-going day-2 operational issues.

Join Sirish Raghuram, CEO of Platform9, and Ravi Ravichandran, VP cloud platform engineering at Juniper, for a fun conversational webinar where they will discuss how to avoid all the pitfalls of running production Kubernetes and ensuring high-reliability, scalability, and performance. They will also touch upon the implications of building and operating your own production clusters using your own resources and upstream Kubernetes versus commercial alternatives available in the market.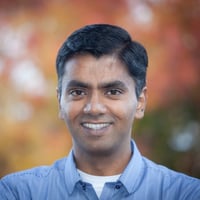 Sirish Raghuram, CEO at Platform9
Having experienced virtualization, IaaS and cloud-native industry transitions first hand, Sirish believes that open-source represents the future of enterprise hybrid clouds.
Sirish is passionate about enabling IT Ops in large enterprises to be successful with their cloud initiatives — being able to easily adopt and manage VMs, Kubernetes and Serverless at scale, across ANY infrastructure, with minimum management overhead and without breaking the bank.
In addition, Sirish is focused on building Platform9 – across customers, employees and partners – as the industry leader in hybrid and multi cloud.
Prior to founding Platform9, Sirish was an early engineer at VMware who went on to technical and management roles. His work at VMware led to several products, features and patents.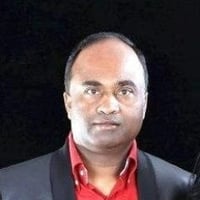 Ravi Ravichandran, VP Cloud Platform Engineering, Cloud Operations & Devops at Juniper Networks
Ravi Ravichandran is the VP of cloud platform engineering at Juniper Networks. He has extensive experience in SaaS, Cloud, DevOps, Infrastructure, and 24x7 operations. Ravi has strong technical and business leadership experience in scaling operations across small (pre-ipo), medium, Fortune 500 companies.