February 15, 2018
11 AM EST
Join us for this informative session on "Enhancing OpenShift Security." Andrew Toth from Red Hat will outline typical threats and security measures to protect container deployments and will share information on built-in security features of OpenShift and Kubernetes.
Glen Kosaka from NeuVector will present how to enhance security for Kubernetes and OpenShift by using advanced run-time security features to improve visibility and protection in production.

Glen Kosaka, VP Product Management & Marketing
Glen has over 20 years of experience in enterprise security, marketing SaaS, and infrastructure software. He has held executive management positions at Trend Micro, Provilla, Reactivity, Resonate, Quantum and Rignite.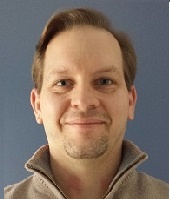 Andrew Toth, Principal Software Engineer - Office of the CTO
Andrew is a software system generalist with over 20 years experience in designing, developing, and deploying complex mission critical systems. He has held multiple technical leadership roles at Raytheon, Textron Systems, L3 Maritime Systems, Stratus Technologies, and Red Hat.