Sponsored By Contrast Security
October 17, 2019
3 PM ET
Traditional approaches to application security create unacceptable drag and scaling problems for DevOps, while security staffing and tooling requirements to support "more code, faster" create untenable economics. This webinar will be a discussion and hands-on workshop showing the transformative impact of embedding application security into applications themselves. Embedded AppSec removes friction, enables security to be seamlessly woven into DevOps, and provides a continuous and unified approach across the SDLC that empowers Dev, Security, QA/Test, Ops and other stakeholders to collaborate and realize the benefits of DevSecOps.
Part 1: Presentation and Q&A on embedded application security.
Part 2: Hands-on workshop: Jump-start DevSecOps using Contrast Community Edition. This section will provide a hands-on introduction to Interactive Application Security Testing (IAST) and Runtime Application Self-Protection (RASP) using the Contrast Security Free Community Edition (CE). We'll walk through sign up for Contrast CE, then we'll onboard WebGoat into the Contrast platform and walk through some basic use cases. Prerequisites: Docker and a web browser.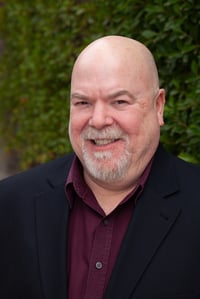 Robert Statsinger,

Senior Solutions Architect,

Contrast Security
Robert Statsinger has worked in application security for the past few years. His prior experience includes Applications Performance Management and its impact on DevOps, Intelligent Device Management, Enterprise Applications Integration and developer tools and middleware. Robert holds a Masters Degree in Computer Science from the University of Southern California.