January 17, 2018
11AM ET
Join Gene Kim and Mik Kersten as they discuss their favorite talks from DevOps Enterprise Summit 2017 and the ways we'll see the DevOps movement grow in 2018.
Hear how the focus on value stream thinking, the dismantling of the monolith and transformational leadership are shaping the future of DevOps as it permeates throughout the enterprise.

Gene Kim, Author, Researcher, and Founder of IT Revolution
Author, Researcher, and Founder of IT Revolution
Gene Kim is a multi-award winning CTO, researcher, and author. He is the founder of Tripwire and served as CTO for thirteen years. His books include The Phoenix Project, The DevOps Handbook, The Visible Ops Handbook, and Visible Ops Security.

Gene is a huge fan of IT operations and how it can enable developers to maximize throughput of features from "code complete" to "in production" without causing chaos and disruption to the IT environment. He has worked with some of the top Internet companies on improving deployment flow and increasing the rigor around IT operational processes. In 2007, ComputerWorld added Gene to the "40 Innovative IT People to Watch Under the Age of 40" list, and he was named a Computer Science Outstanding Alumnus by Purdue University for achievement and leadership in the profession.

Follow Gene on his website or on Twitter @RealGeneKim.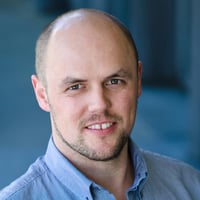 Mik Kersten, CEO & Co-Founder of Tasktop
Mik is the founder and CEO of Tasktop. He drives the strategic direction of the company and promotes a culture of customer-centric innovation. Before Tasktop, Mik launched a series of open source projects that changed how software developers collaborate. As a research scientist at Xerox PARC, he created the first aspect-oriented development environment. He received a PhD in Computer Science from the University of British Columbia, and his research interests focus on Value Stream Architecture. Mik has been named a JavaOne Rock Star speaker and one of the Top 10 Java writers of the decade by IBM developerWorks. In 2012 he was awarded the Business in Vancouver Top 40 under 40, and has been a World Technology Awards finalist in the IT Software category. Mik is the editor of the new IEEE Software department On DevOps.
Follow Mik on Twitter @Mik_Kersten.