November 3, 2017
1pm ET
When an organization takes on technical debt unknowingly we call it Dark Debt. While we've gotten good at identifying and managing technical debt, Dark Debt of the cultural variety is harder to see.
Is your IT organization's culture impacted by:
Invisible and unplanned work

Late work or low quality work

Unclear priorities and wasted effort
If so, you're likely dealing with unintended consequences of decisions that caused misalignment and a lack of visibility - two common causes of Dark Debt. Join us to learn how to recognize and avoid the causes of Dark Debt so you can start repairing the culture of your organization.

Dominica DeGrandis,
Director of Digital Transformation, Tasktop
Dominica DeGrandis is the foremost expert in Kanban Flow within the IT industry today. Her work has shown working IT teams how to effectively improve workflow and optimize throughput to produce the best result throughout the value stream. Her passion involves the use of visual cues and transparency across teams and organizations to reveal mutually critical information. As Director of Digital Transformation at Tasktop, Dominica combines experience, practice, and theory to help teams level up their capability. She blogs at ddegrandis.com and tweets at @dominicad.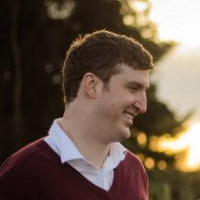 John Rauser, IT Manager, Tasktop
John Rauser is the IT Manager at Tasktop Technologies. He is an active member of his community, serving on the boards of the Project Management Institute, Canadian West Coast Chapter as VP Operations, and the Vancouver Maker Foundation as Director of Sponsorship. John has a passion for cultural and management issues in technology, and to loves to read about and discuss business management strategies. You can find John on Twitter at @jrause and on LinkedIn at www.linkedin.com/in/jrause/.